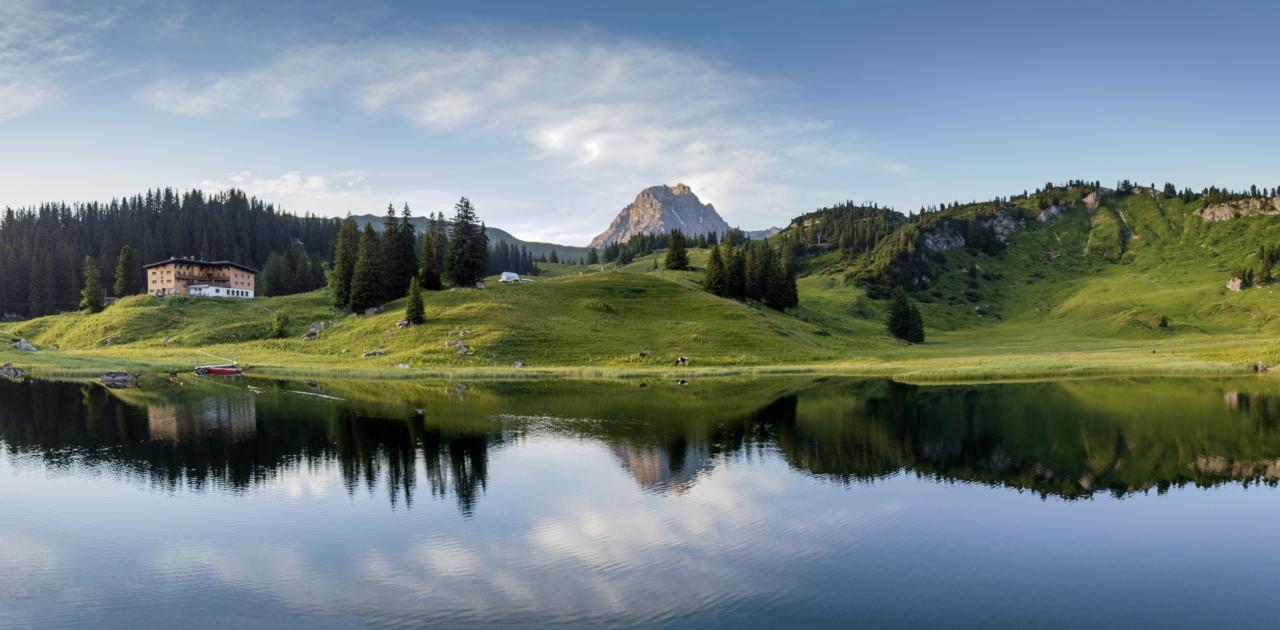 Safe Hospitality
At Berghotel Körbersee, we have always valued safety. When we all apply some common sense, act responsibly and take care of each other, nothing has to stand in the way of a relaxing stay at our place. 
Times like these call for the continuous adaptation of our safety measures. We are ready, with the health and wellbeing of our guests, our members of staff and our family as our first and foremost priority.
We live in special times.
Let's make the most of it.
Updates
For all you need to know regarding your trip to and stay in Vorarlberg, please visit
We ask you to follow these main rules:
Please keep a distance of at least 1 metre to other people. 
Please refrain from shaking hands.
Please cover your mouth and nose with a face mask in all areas where it is required by the COVID-19 regulations issued by the Austrian government.
Please wash or sanitize your hands several times throughout the day.
Please cough and sneeze into a tissue or your elbow.
Breath of the mountains.secure
---
Enjoy the breath of the mountains responsibly.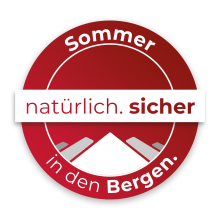 Booking
---
What is your current cancellation policy?
In addition to the cancellation policy specified in our Terms & Conditions, there are special ruels in the case of COVID-19
If your stay at Berghotel Körbersee is prohibited by quarantine measures ordered by the authorities, COVID-19-related illness (please provide medical certificate), or travel restrictions/border closures (if your government rates Austria and/or the regions of Vorarlberg, Arlberg and the Bregenzerwald as high-risk areas), we will cancel your booking at no charge and return your deposit.
This applies to all bookings made per e-mail or through our website. Please note that cancellations have to be made in written form.
Our Terms & Conditions remain in place:
We recommend all guests to take out a cancellation insurance with Austrian travel insurance Europäische Reiseversicherung (includes COVID-19) when booking a stay.
We have adjusted our policy for COVID-19-related cancellations of winter bookings. Feel safe to book with us today!
Face Mask
---
Do I have to wear a face covering in the hotel?
At the moment, you are required to wear a face mask in the entrance/reception area, at the buffetwhen you can't keep a minimum distance of 2 metre and in all public areas when you can't keep a minimum distance of 2 metre.
All information can be found in the entrance area.
Please note that a face mask has to be worn in all shops, on public transport and in cable cars.
Check-in
---
Our members of staff are at your service. Please keep a minimum distance of 2 metre to all other guests.
Restaurant
---
What do I have to know about COVID-19 restaurant etiquette?
Please practice social distancing and wear a face mask whenever you enter or leave the restaurant area. On your first night at Berghotel Körbersee, our members of staff will show you to your table as usual. 
Please sanitize your hands and wear a face mask whenever you go to the buffet. And then enjoy our regional cuisine as usual!
Our servers wear face shields. Please remember to also keep your distance to all our members of staff.
Sauna
---
All saunas are open as usual. We have adjusted the space between beds and kindly ask you to bookyour sauna visit in advance.
Safety & Hygiene
---
What are your hygiene guidelines?
We have always followed strict hygiene guidelines. Due to current circumstances, however, we have further increased our hygiene measures and their documentation, and we have briefed our staff on all measures and guidelines.
We hope that a lot of fresh air and sanitizing spray by local manufacturer Metzler Molke on all tables will further add to your feeling of safety. 
Staff testing
---
Are your members of staff tested for COVID-19?
All members of staff are tested weekly (throat swab). Frequent and regular testing is a strong means to reduce the number of infections.
Feeling unwell on vacation
---
Please contact reception immediately. Reception will call 1450, the Austrian COVID-19 hotline, who will decide on further action. Our family is always available and ready to help with coordination and communication of all necessary measures.