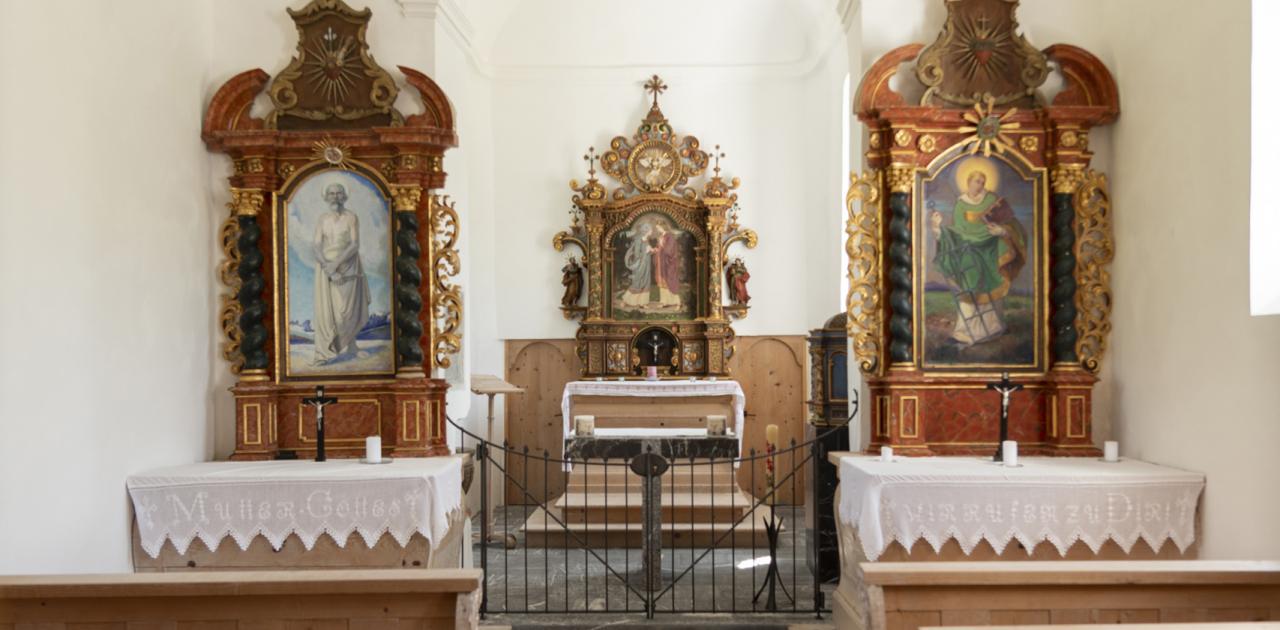 Tradition, culture and faith on Hochtannberg
The story of St. Jakob's Chapel on the Simmel hill – the country's most elevated parish church
The mission of the Brotherhood of Theodul is to preserve the sacral treasures of the Tannberg region such as chapels, wayside shrines or the churches in Lech, Zug or Bürstegg. Renovating altars falls under the domain of our diocese, and the Office for the Protection of Historical Sites regulates who's allowed to do what. Our job is to  collect enough money. Only recently we renovated the Simmel Chapel from the bottom up, an investment of €340,000. The chapel has an illustrious history. In the 16th century, it was the quasi-parish church for the farmers up on Hochkrumbach. They even had their own parish priest and a parish house for him to live in. The house no longer exists today, and the last priest left in 1850.
I really like the lookouts on Wartherhorn and Salober, they are stunning in summer and winter and easily accessible. Since we are located above timberline, you can see in all directions at all times. There are the pretty mountain passes leading to the neighbouring regions Allgäu, Kleinwalsertal, Großwalsertal, and wonderful hiking tours start here – to Auenfeld, to Lake Kalbelesee, Lake Körbersee or up to the Widderstein peak. All trails are carefully marked and looked-after. Still, every local will know of a route where you are sure to be alone, if that's what you are looking for.
Oskar Jäger, member of the Brotherhood of Theodul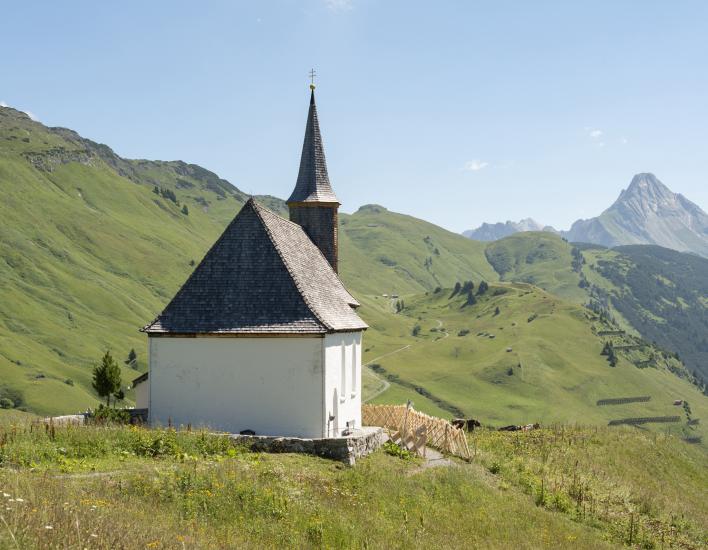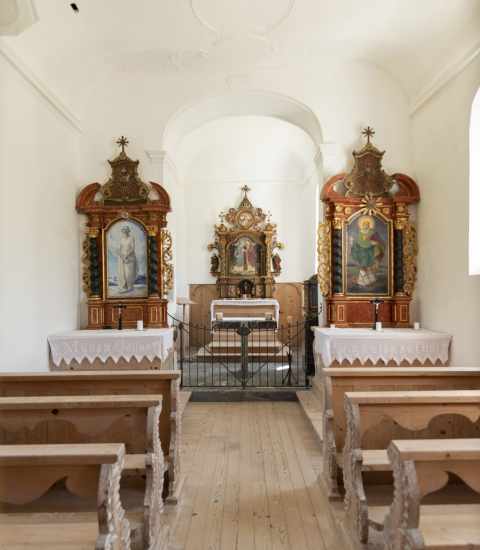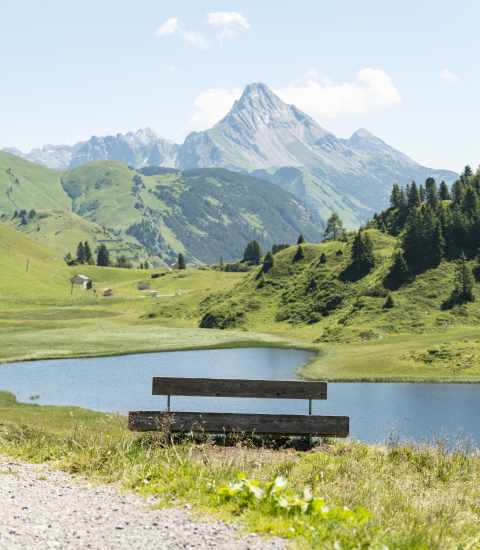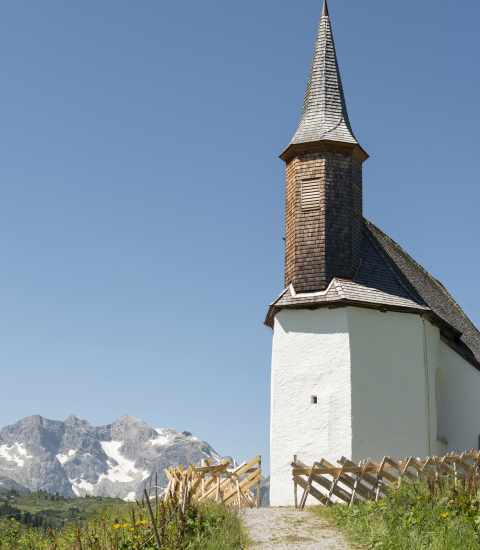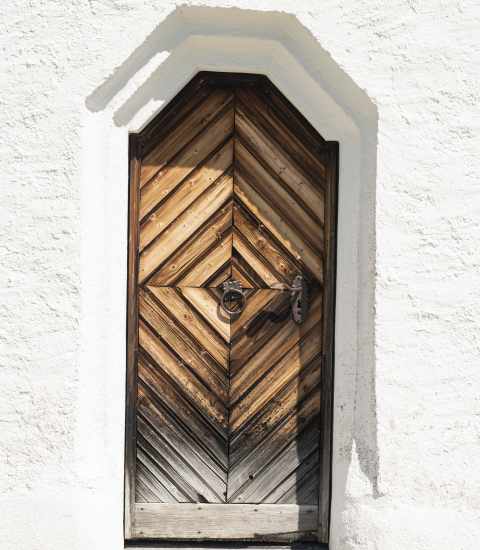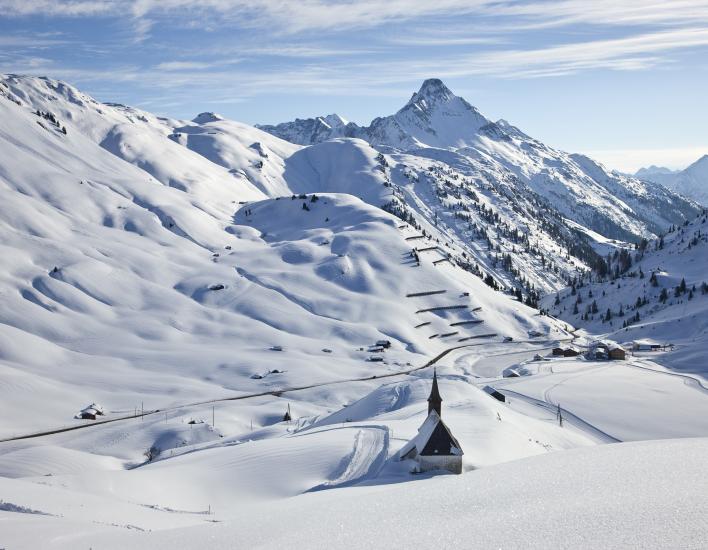 For me, the alpine garden under the stone pine trees, overlooking Lake Körbersee and the Braunarl mountain, is a very special place. If this little corner of this world doesn't warm your heart, you probably don't have one.
Oskar Jäger, Warth
It's an easy hike from the parking lot at Hochtannbergpass to the church. You can then walk on to the World Peace Cross and enjoy the breathtaking views of our mountains and Lake Kalbelesee.
More on the chapel on Simmel and the interesting history of the Tannberg region are documented in the book "Auf den Spuren der Walser" (in German), which you can buy in the Warth-Schröcken tourist office.