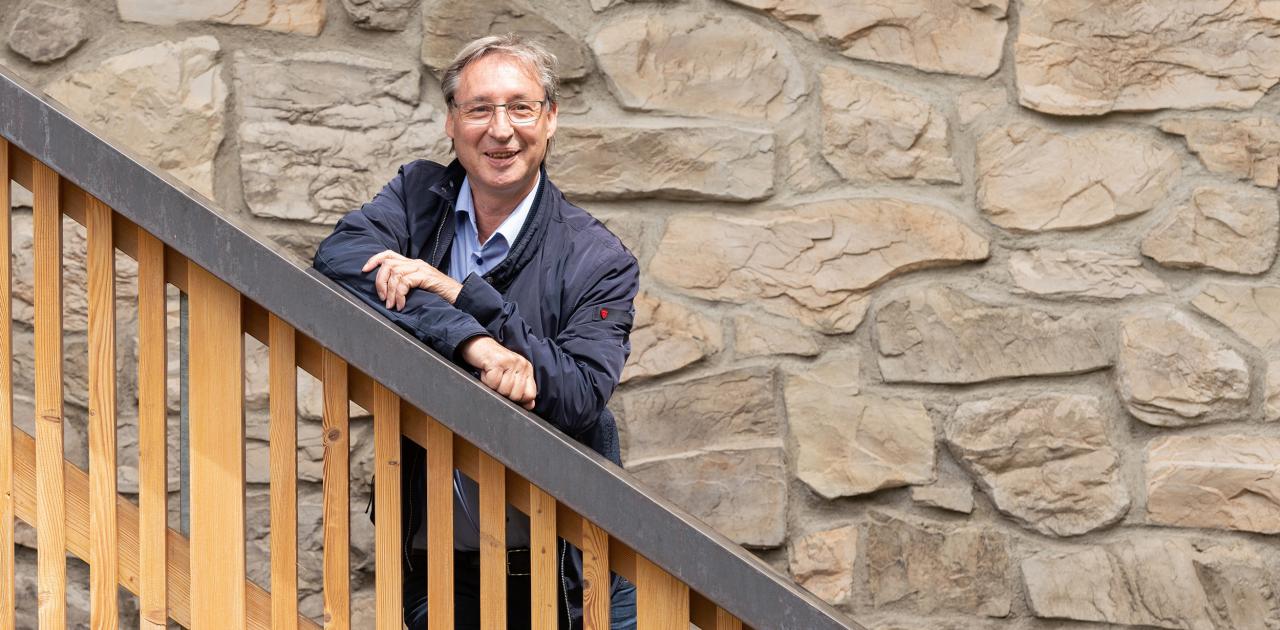 Our Walser ancestors
and their life in the mountains
The museum on Alpine culture in the old dairy of Batzen traces our ancestors' life back in the day.
The old building on the farmers' traditional summer pastures was abandoned in 2002 and a new one was erected right next to it. The original plan was to tear down the old house, but fortunately this was averted by Professor Erich Gneiger and we were given permission to have the house exactly as it was, with all the tools and equipment and interior. In fact, it would still be possible to make cheese there, although it would obviously take more time and effort than with today's machinery. For a museum, however, something like this is a real godsend. So this is our little side project and we could not do it without the support of our dedicated vounteers. Admission is free and many hikers stop by to see it. My personal happy place is at the bottom of the ski slope – that's where my house is. In 1989, I had built a house right in the middle of the village, which at that time was home to no more than 220 people. And today, 30 years later, we are still on our own, surrounded only by nature and our fantastic mountains.
Every summer I am overwhelmed anew by the beauty around me. There are rare species of butterflies, deer and chamois come as close as my doorstep, and the smell of lush mountain meadows is all around. In late winter, when I look up from my workplace in the early morning, I can see wood grouse courting on the freshly prepared slope, leaving only when the first skiers appear. Living here means living close to and with nature, something that I cherish a lot.
Siegfried Hollaus, head of the "Uf m Tannberg" alpine museum
Living here means living close to and with nature, something that I cherish a lot.

Siegfried Hollaus, head of the "Uf m Tannberg" alpine museum