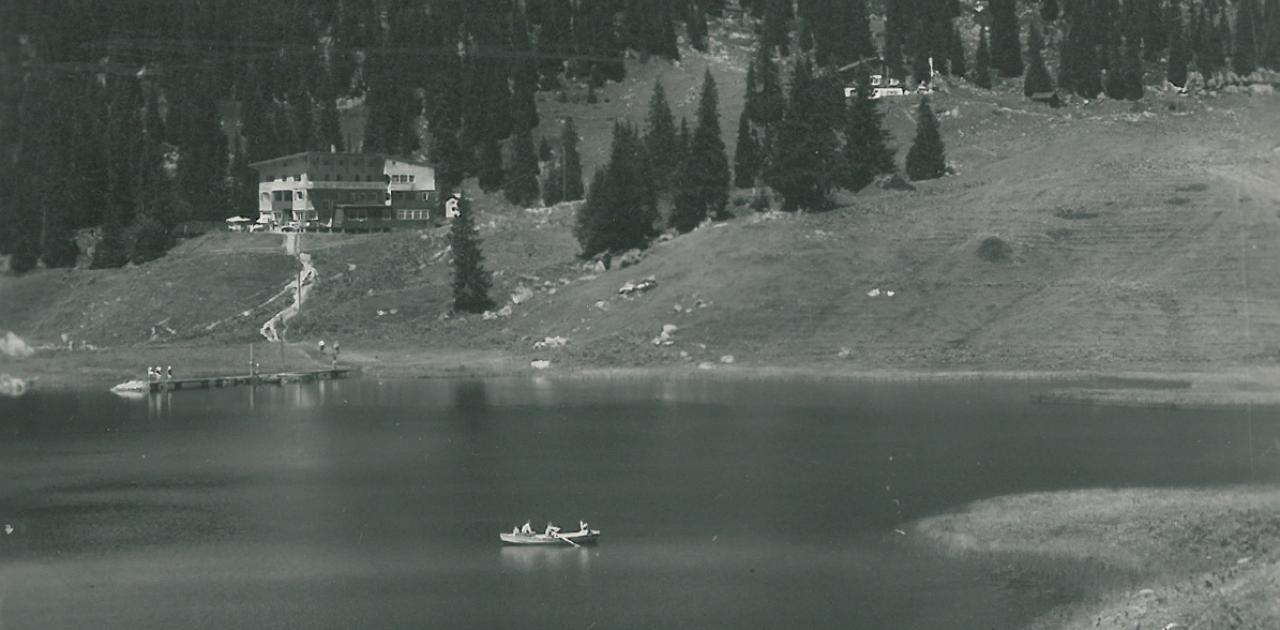 A nature reserve. A place of tranquillity.
Everything was planned differently when Franz Xaver Strolz opened the hotel on Christmas 1930.
It was supposed to turn out differently when Franz Xaver Strolz opened the Berghotel on Christmas 1930. Back then, plans were to build an all-year road from Schröcken to Lech, passing by Lake Körbersee. It would have been an unlikely route, and fortunately these plans did not work out: WWII came, and the idea was never taken up again.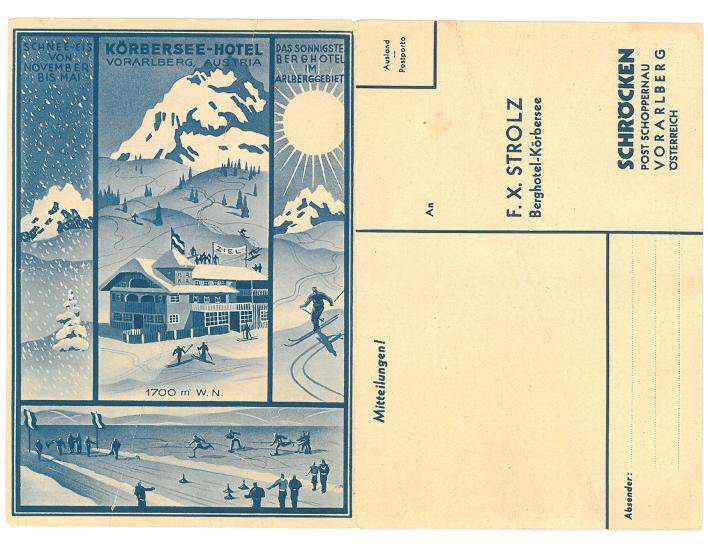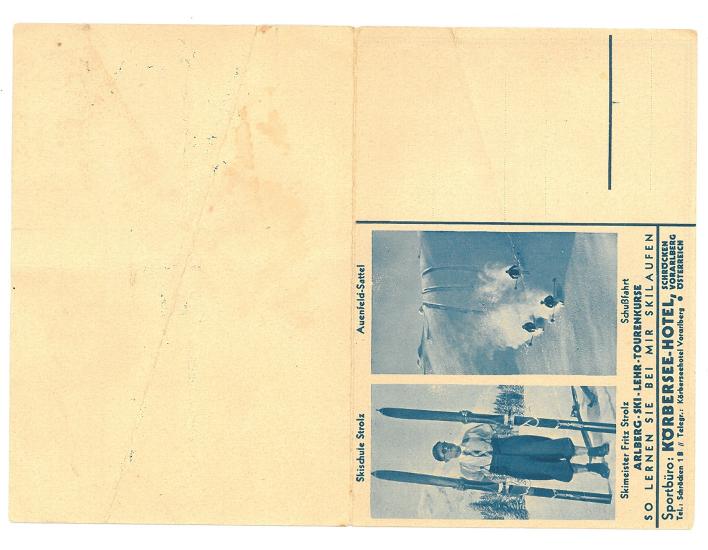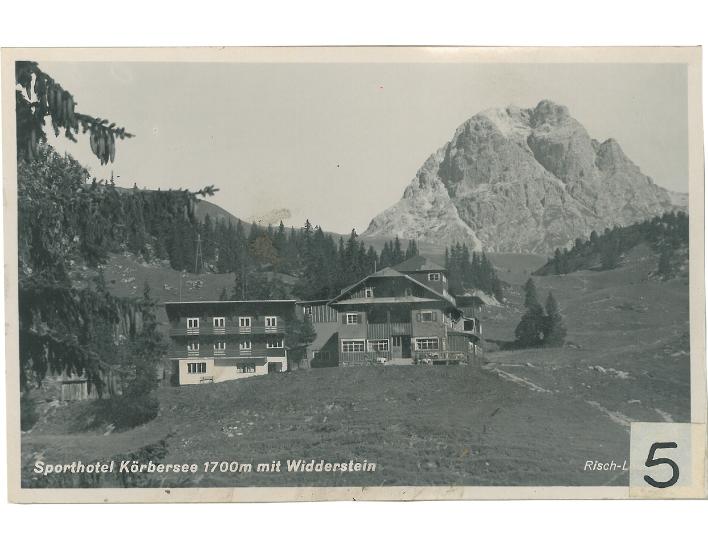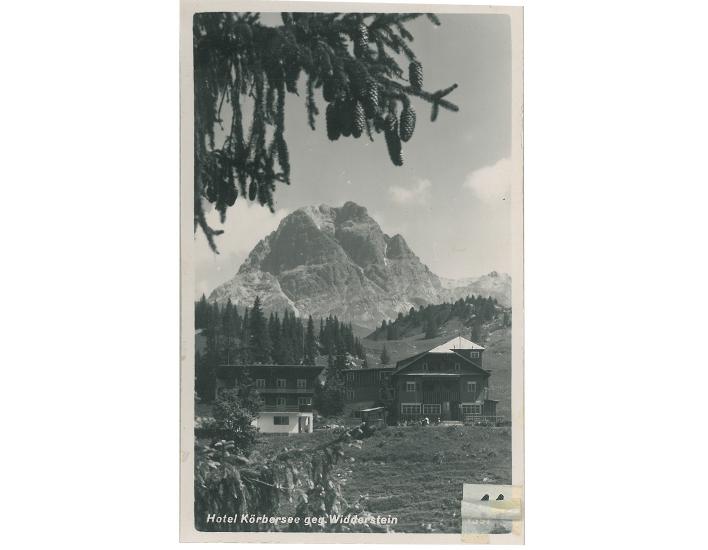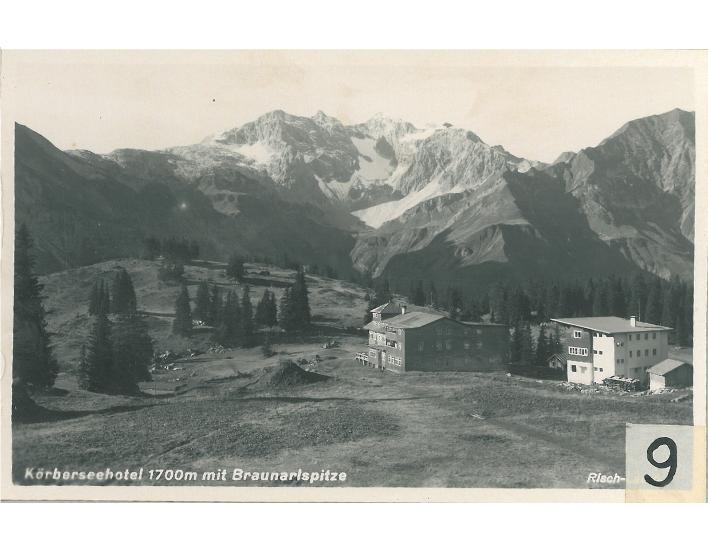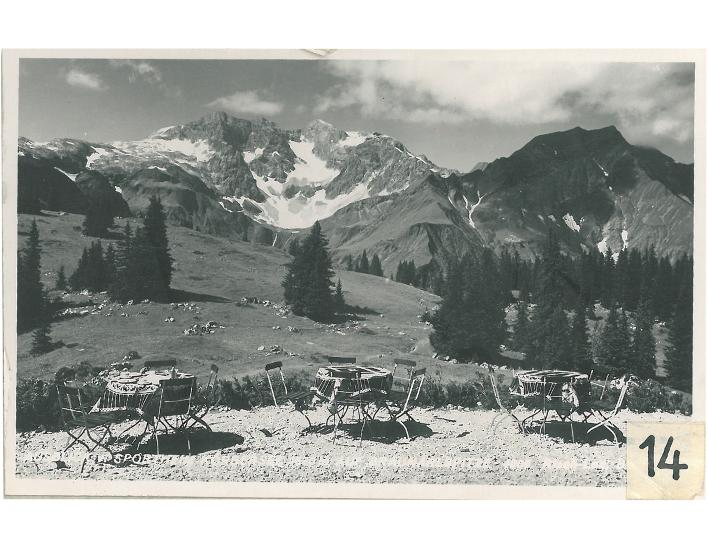 The name "Körbersee" goes back to the cones of the mountain pines around the lake – they are called "Körble" (little crates) in local dialect.
So there is no paved road to the Berghotel, and we are located in a nature and water reserve. This means there are restrictions and regulations to all our activities and construction plans, but we happily adhere to them. We separate waste meticulously and work and act sustainably. Every bread roll, every piece of soap has to be brought up by ropeway. We buy local whenever that is possible and place great care of buying eco-friendly products only. In the course of our latest construction project, we also got connected to the local sewage system – a complex and costly endeavour.
We are happy that we are able to offer our guests all the comforts that we so often take for granted, even at a place as remote as ours. We kindly ask you to support us in our efforts to use all resources wisely. Sometimes the real luxury is to enjoy things with awareness and not taking everything for granted.