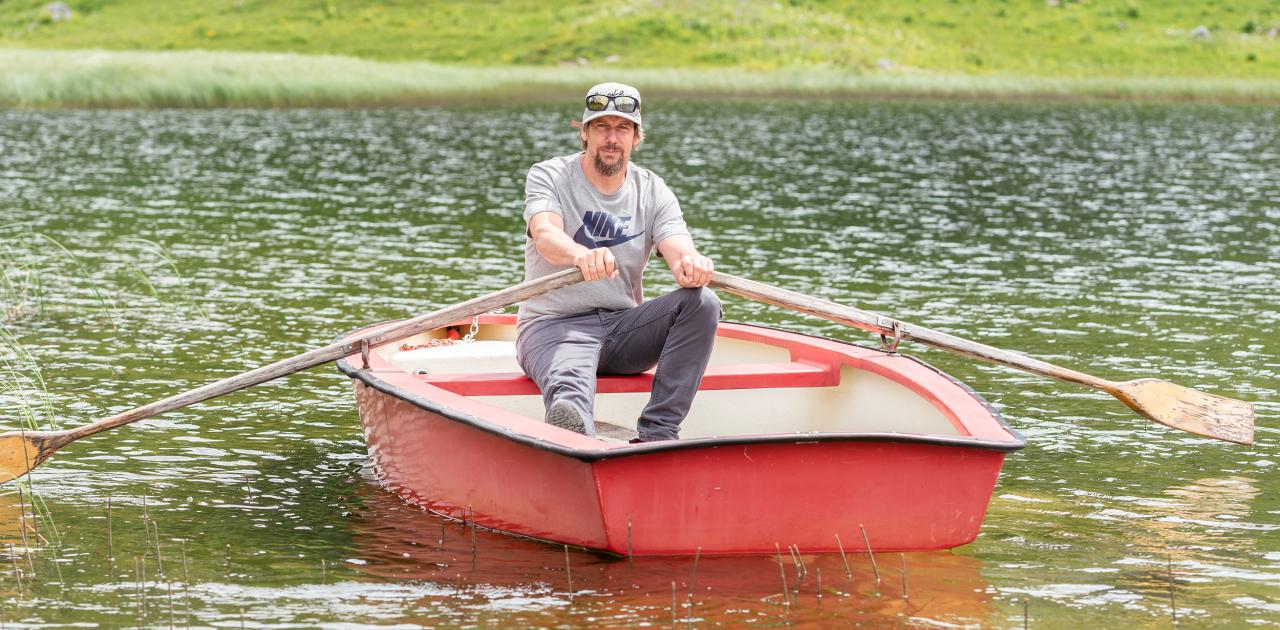 Things to do in summer and winter
Canyoning, tours for teenagers, family adventures, excursions for companies or clubs and much more.
Wer mit uns loszieht wird nass. Also richtig nass. Beim Canyoing seilen wir uns über Wasserfälle ab und gehen dann zu Fuß den Bach entlang. Wir haben jede Woche Schulklassen, die eine kleine Tour mit uns machen, das geht schon ab 7 oder 8 Jahren, aber natürlich machen wir lange Touren für Erwachsene. Im Winter bin ich Skiführer, und nehme Kleingruppen mit zum Geländefahren und auf Skitouren. Meine Lieblingsplätze sind überall dort, wo sich der Schnee mit dem Fels verbindet, etwa das Auenfelder Horn. Dort leben im Winter Gämse, die zu dieser Jahreszeit Rudel bilden. Man steht vor der Felswand, ist ziemlich klein und begreift, wie massiv die Berge wirklich sind. Ich kenne diese Felswände ziemlich gut, weil wir als 18-jährige Klettertouren ausprobiert haben.
I often sit at the shores of Lake Körbersee at night, after all hikers have returned to the valley, and silence sets. A silence that is hard to find elsewhere.
Jürgen Strolz, Holzschopf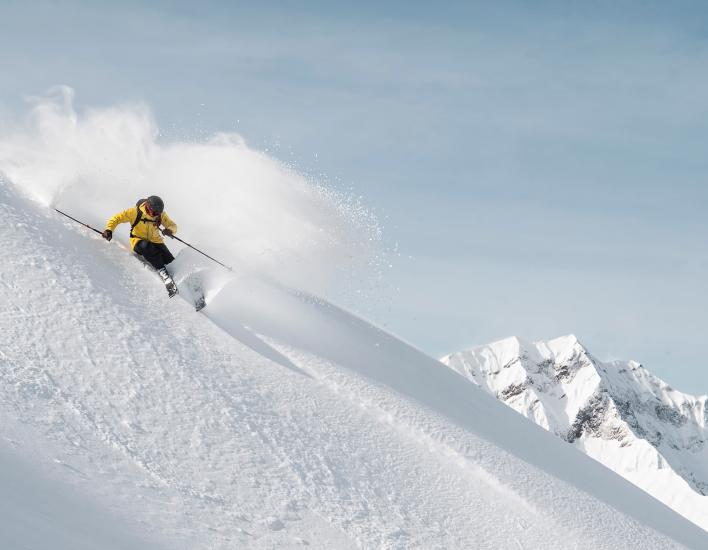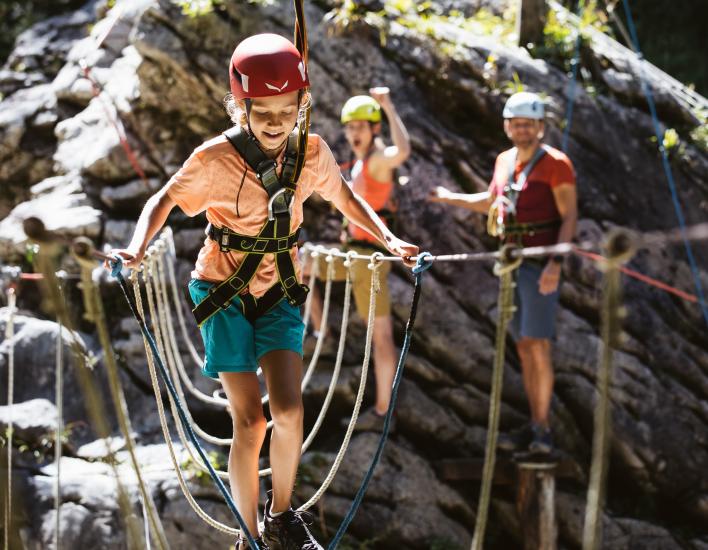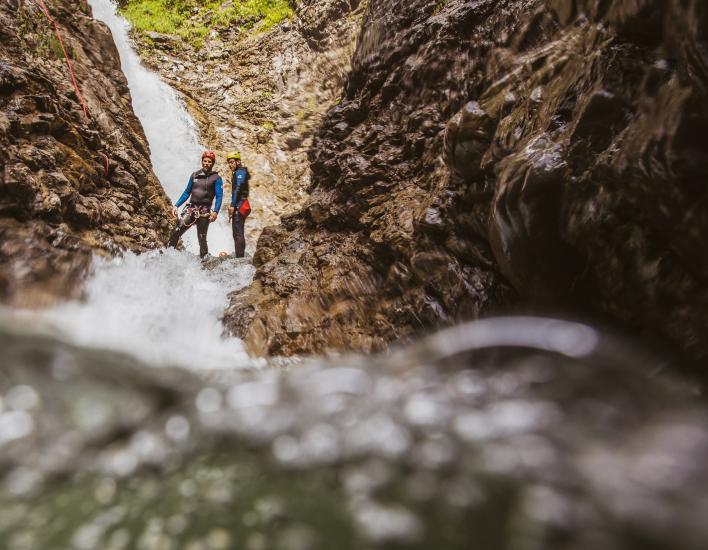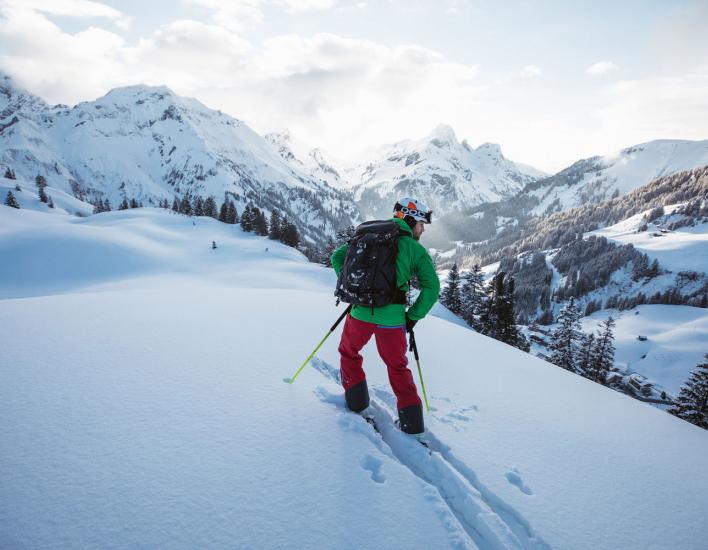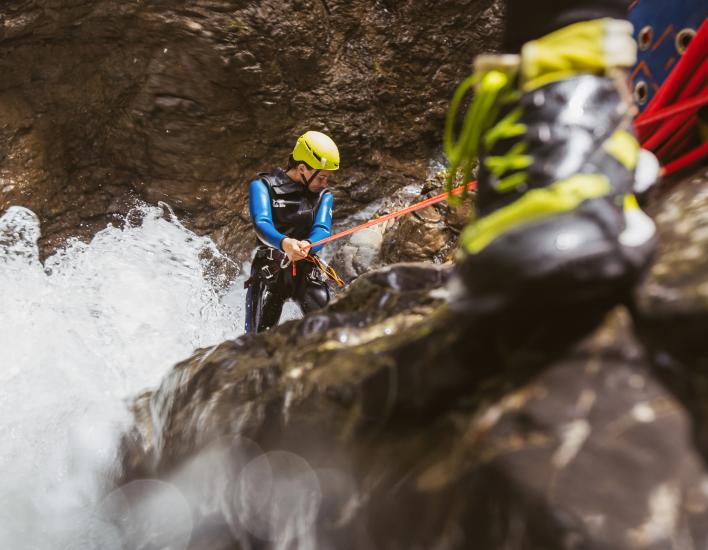 Our favourite workplace is right in front of our house: Hochtannberg.
Jürgen Strolz, Holzschopf
There's a lot to explore also in winter! We can take you on snowshoe hikes, ski tours or an excursion to the icicle cave.