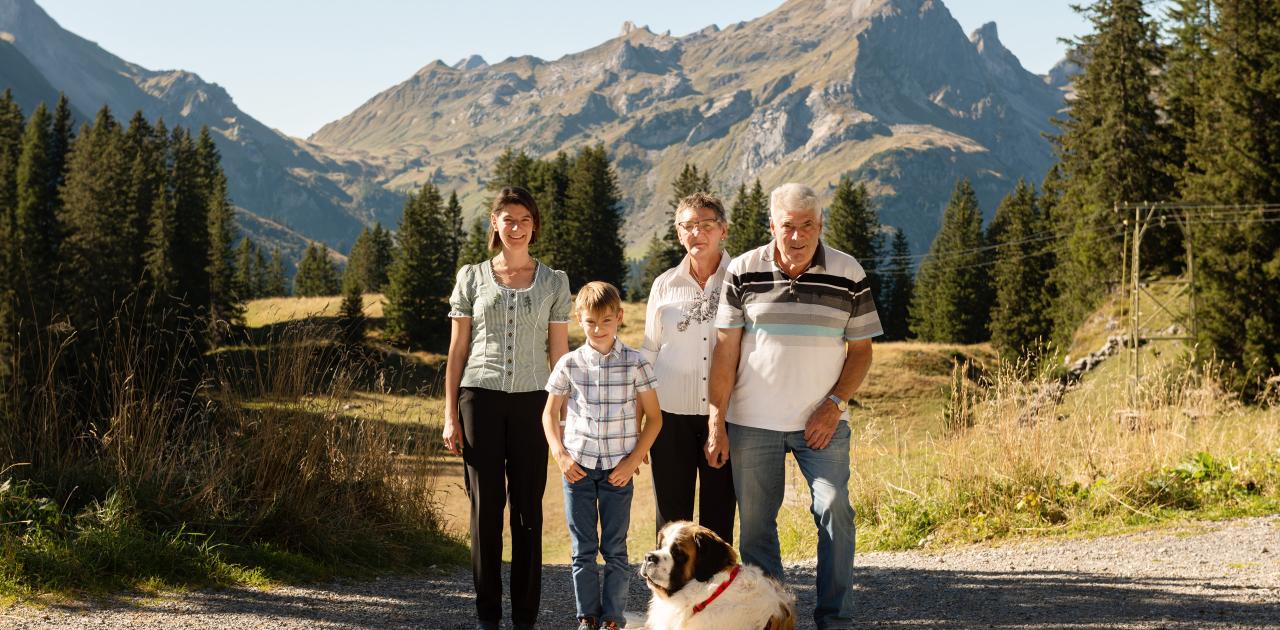 A warm welcome
from the Schlierenzauer Family
The story behind Berghotel Körbersee is the story of an extraordinary Walser family.
The man who founded today's Berghotel Körbersee was Franz Xaver Strolz. He passed away, much too early, in 1947, leaving behind two wives and two biological children. The two women went on to turn the hotel and a nearby lodging house into an attractive place for holidaymakers. Already at the beginning they were able accommodate 100 guests ­– clearly, this non-conventional family made it work.
In 1953, the road up to Hochtannberg was opened and Lake Körbersee became one of the most visited hiking areas in the region. In 1960, the dining room was enlarged and several rooms were added to be able to welcome all the German holidaymakers who wanted to come.
Ms Isabella Strolz – or Aunt Isa as she was called in all Bregenzerwald – bequeathed the Berghotel to Berta Schlierenzauer and Franz Xaver Schlierenzauer's son, Fritz Schlierenzauer. He continued to run the business together with his wife Marianne.
In 2007, the old lodging house was torn down to its foundation walls and rebuilt as the four-star Berghotel that it is today. An underground tunnel to connect both houses was made as well, home to the new spa area. For this purpose, trucks were allowed to drive to the hotel for the first time in history – a huge help to keep the business running. Ever since, we may bring fuel oil and special deliveries on this route, making some things much easier than in former days.
Today, Fritz Schlierenzauer still takes care of the daily measuring of snow for the region's avalanche warning services. His daughter Ulrike, supported by her parents, is in charge of the Berghotel. And her little son? Well, for now his task is to take the material ropeway to get to school in Schröcken.